What is a New Year's Resolution and Why Do We Make Them?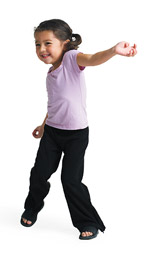 A New Year's resolution is when someone makes a promise to do something to make themselves or the world they live in better starting the first of the year. Many people make New Year's resolutions about losing weight, going to the gym, learning something new, eating healthier or saving money.

Why do people do this? They see the New Year as a fresh start and the perfect time to start something new or break a bad habit. The best part about making a New Year's resolution is it can be anything you want.

A lot of people have a hard time keeping their promise with their New Year's resolution. If you keep reminding yourself of your resolution, you can reach your goal. Also, make it something realistic like promising to make your bed every day instead of promising to clean your room every day. It's better to start small and work your way up!

Not sure what your New Year's Resolution should be? Ask a parent, they probably have a good idea or two!