Smart Ways to Save and Spend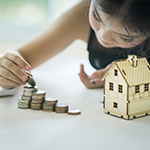 It's awesome to be old enough to have some money of your own. Maybe you earned it by selling lemonade and cookies or from a job — like babysitting or walking your neighbor's dog. You may have received it as a birthday gift. Or you might get a weekly allowance. And now, you have to choose how to use your money.
First, decide what you like. Do you enjoy going bowling or going to the movies? Do you like having new clothes, books or sports equipment?
Decide how much you want to spend. Do you want to break open your piggy bank and pig out on candy? Or do you want to save your money for something big like a new bike? It might take you awhile to save the $200 that a new bike can cost, but you'll have something you can really use that will last for as long as you take care of it.
Know when to save and spend. This can be a hard thing to do, so a great solution is to do both — save some and spend some! That way you can get the less expensive things you want right away, but still be able to set some money aside for the things that cost more.
The sooner you learn how to use your money, the better you'll be at it when you get older. And the more money you save at an early age, the more your money will grow.